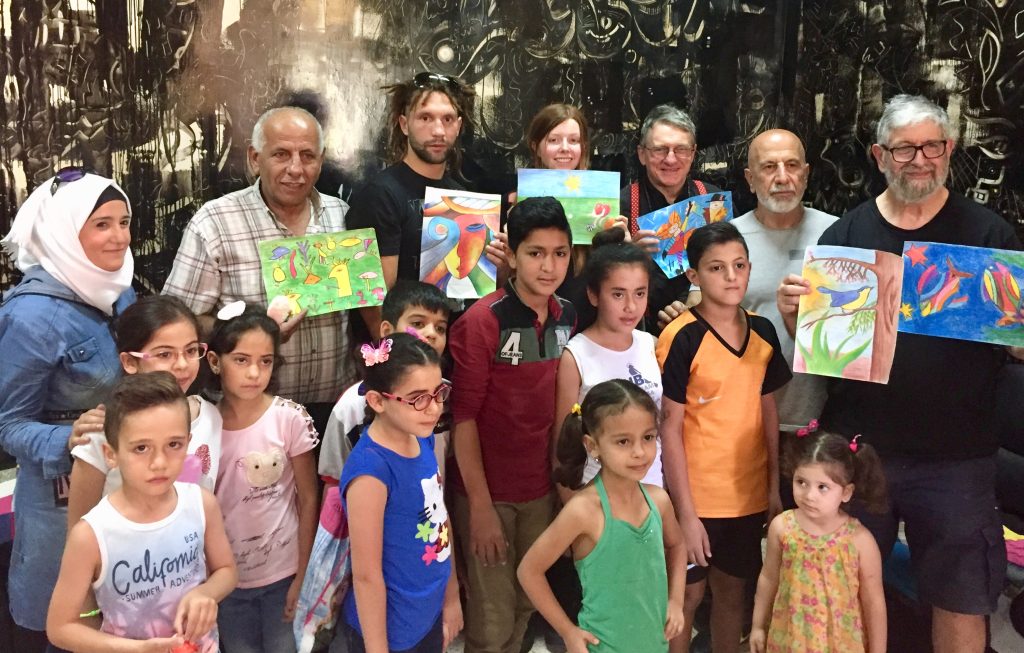 I had resigned myself to never having a nice word to say about the house of Saud. Even so, the recent initiatives taken by the Crown Prince, Mohammed bin Salman (MBS) seem to be genuinely progressive. He even seems to be reaching out to Syria!
According to Steven Sahiounie, whose article appears below, MBS is cracking down on religious extremism, granting more rights to women, and he's trying to build friendly relationships with his neighbours – even with Syria!
In truth, Syria can do with all the friends it can get at the moment. With the US-imposed sanctions still crippling the country, an enormous number of ordinary Syrians are now food-insecure. It will take Syria's neighbours, like Saudi Arabia, to shun US sanctions and revive trade before the crisis can end.
Dave
Saudi Crown Prince defies the US policy against Syria
by Steven Sahiounie
In November 2022, Saudi Arabia formally changed its stance on Syria. Saudi Arabia is the political powerhouse of the Middle East, and often shares positions on foreign policy and international issues with the UAE, which has previously re-opened their embassy in Damascus.
"The kingdom is keen to maintain Syria's security and stability and supports all efforts aimed at finding a political solution to the Syrian crisis," Saudi Foreign Minister Prince Faisal bin Farhan told the November Arab League summit in Algeria.
Syria was suspended from the Arab League in 2011 following the outbreak of conflict instigated by the US, and portrayed in western media as a popular uprising of pro-democracy protesters.
Arab League Secretary-General Ahmed Aboul Gheit said, "The developments in Syria still require a pioneering Arab effort. It is necessary to show flexibility from all parties so that the economic collapse and political blockage can be dispelled. Syria must engage in its natural Arab environment."
The next Arab League summit will be held in Saudi Arabia, and there is a possibility of Syria once again taking its seat at the round table.
On January 16, the Syrian Foreign Ministry agreed to resume imports from Saudi Arabia after over a decade of strained relations, and Syria planned to import 10,000 tons of white sugar. This development signals a new beginning between the two countries.
Read the full article here.